Suitable for home use, the Treadmill inSPORTline inCondi T70i II is a modern, fully equipped treadmill. Moreover, it is an improved version of the Treadmill inSPORTline inCondi T70i model. Thanks to the powerful, 3HP engine the running area can go as fast as 20km/h. You may also appreciate the anti-shock, which allows for a comfortable exercise even at this speed. This treadmill features 24 preset programs (based on resistance), 2 HRC programs (exercise based on heart rate), 3 user programs and a manual program. Moreover, there is also the Pause function which allows you to stop the exercise and then start where you left off.
To track your heart rate, you can use either the heart rate monitors, which are built into the handles, or the more accurate chest belt (which comes with the treadmill). The T70i II treadmill also features an electronically controlled incline with a maximum incline of 10% (approx. 5.7°). A safety brake, pull-out tablet/magazine stand and easy-to-read display are a must. Last but not least, the Treadmill inSPORTline inCondi T70i II is compatible with the FitShow app, which can improve your overall exercise experience.
When compared to the Treadmill inSPORTline inCondi T70i model, this new version features an integrated computer with a TFT touch display. The computer has 2.4G/5G Wi-Fi, can play video and music both online and from a USB flash drive / 8GB internal data storage. It supports the following multimedia formats: MP3, WMA, MPEG-4 or AVI.
Key features:
Space-saving folding structure
Clear-cut and modern design
1,024x600 TFT touch display
2.4G/5G Wi-Fi, online music and video
Web browser
Internal data storage (8GB), USB flash drive
Pause function
Supported audio formats: MP3, AMR, OGG, PCM, WMA
Supported video formats: MPEG-4, WMV, H.264, RMVB, AVI
Computer displays: time, distance, calories burned, incline, speed, distance/time/calories countdown
| | |
| --- | --- |
| Engine power | 3HP |
| Running area dimensions | 140 x 51cm |
| Running area incline | electronic |
| Number of incline positions | 15 |
| Maximum incline | 5.7° (10 %) |
| Speed | 0.8 - 20km/h |
| Overall number of programs | 30 |
| Preset programs | 24 |
| User programs | 3 |
| HRC program | yes |
| Manual program | yes |
| Heart rate monitor | yes |
| Bottle holder | yes |
| Tablet holder | yes |
| Transportation wheels | yes |
| Uneven surface adjustment | yes |
| Suspension | Silent Block |
| Safety brake | yes |
| HR belt receiver | yes |
| HR belt included | yes |
| Audio input | yes |
| Foldable | yes |
| Overall dimensions | Height-142cm x width-86cm x length-180cm |
| Folded dimensions | Height-153cm x width-86cm x length-110cm |
| Weight limit | 125kg |
| Weight | 78kg |
| Power source | 220V, 230V |
| Category | HC (EN957) |
| Use | home |
FitShow app requirements:
Operating system: Android 4.3 and higher, iOS 8.0 and higher (or iPhone 4S and newer)
Bluetooth: 4.0 and newer
Same system requirements for tablets and phones
Windows phone not supported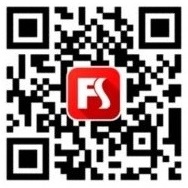 FitShow app functions:
INDOOR – records running on treadmill
OUTDOOR – records running outside (GPS based)
INDOOR program:
Running in thematic areas – Gobi, prairie, glacial, forest, desert
Maps – allows you to choose your own running route using a map
10 preset programs – walk, speed walk, high intensity, endurance, etc.
Target – target time (min.), target distance (km), target calories (kcal)
Displayed data:
Time
Calories
Distance
Steps (per minute)
Heart Rate
Average Speed
Average Pace